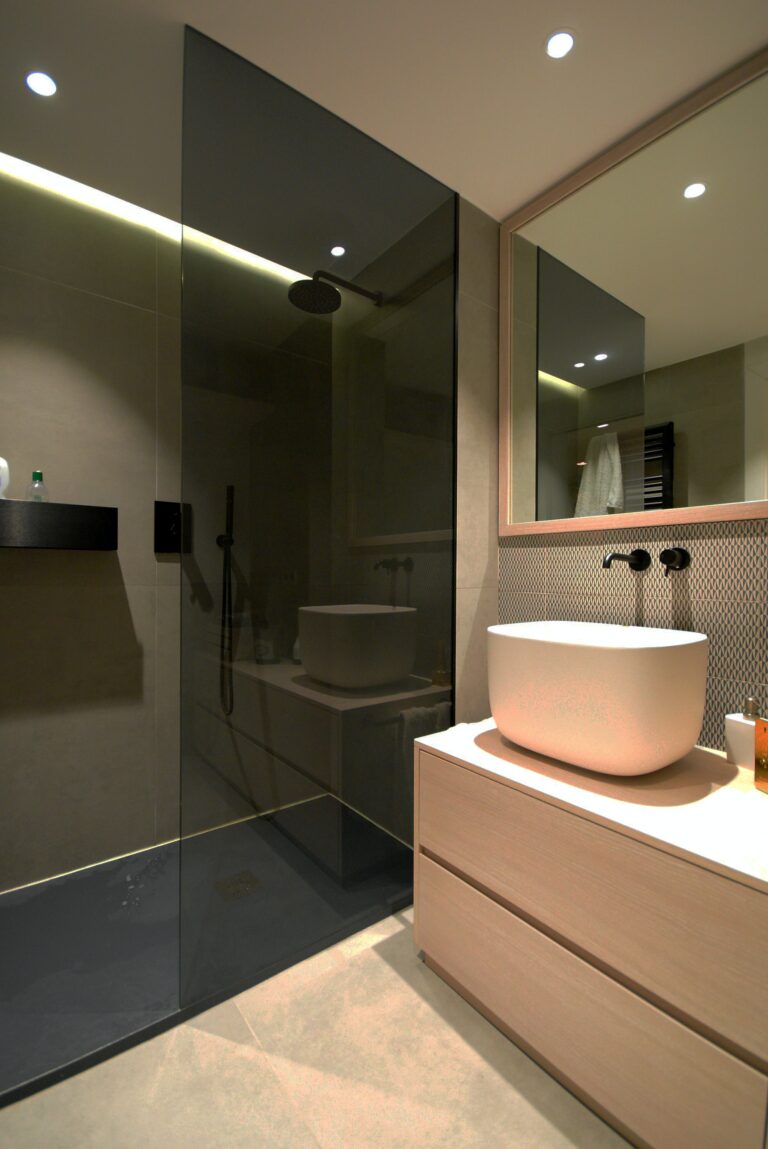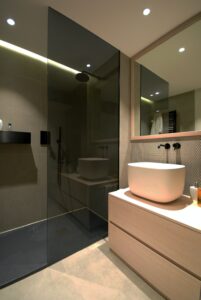 Houston glass shower enclosures are the perfect addition to any bathroom. There are many reasons why Houston homeowners are ditching shower curtains for sleek, gorgeous glass showers. However, don't be fooled by prefabricated shower kits. These are typically of much lower quality than custom shower glass. 
Why Install Houston Glass Shower Enclosures
Before we get into the differences between custom and prefabricated showers, let's talk about why you should consider installing Houston shower glass in your home. It's no secret that bathrooms and kitchens sell homes. The look and feel of your bathroom has a huge impact on home value. Houston glass shower enclosures are the epitome of updated, luxurious bathrooms. They give your bathroom a spa-like feel and also make your space look bigger. 
Prefabricated vs. Custom Shower Glass
As you shop around for different Houston glass shower enclosures, you may have run into prefabricated shower kits, often found at big box stores. These mass produced kits create standard sized shower enclosures. This might sound appealing, but buyer beware. These don't fit every bathroom and often offer low quality manufacturing. In many cases the doors may not even be glass. Some manufacturers opt for clear acrylic, which wears out faster than glass.
Instead, custom shower enclosures offer many benefits over prefab showers. Prefab kits are completely limited. They only come in certain sizes, shapes, and colors. Also, almost all prefab showers use framed doors, so you can't get that frameless look that is incredibly popular in modern bathrooms. Custom shower glass allows you to completely customize your shower, from the glass texture to the hardware. 
Custom Houston shower doors are manufactured to the specifications of your bathroom. Our professionals measure your space and create customized glass panels tailored to your bathroom. This ensures your new shower enclosure fits perfectly and offers a water tight seal. Custom shower glass even works well for walls that are out of plumb (not exactly straight up and down). 
Also, let's not forget that custom options offer a more attractive appearance for your home. Prefab showers have a pretty generic look to them. Custom showers are completely bespoke. They look much more upscale and suited to each individual space.
If you need one more reason to opt for custom shower glass, you can actually choose specialty coatings applied during the manufacturing process that make the glass easier to clean and longer-lasting. Treatments like ShowerGuard and EasyClean 10 help prevent soap scum and minerals from sticking to the glass surface, which makes them easier to clean and also helps stop damage from mineral deposits. 
Superior Houston Shower Doors and Enclosures from Shower Doors Inc.
Looking for stunning shower glass for your bathroom? Our team at Shower Doors Inc. offers bespoke shower glass made with your bathroom in mind. We are a leading provider of glass shower enclosure design, manufacturing, and installation services. When you need affordable solutions for your new or replacement shower glass, we are here to help you find the right options. Turn your bathroom into your own personal oasis with our beautiful custom glass enclosures. Get in touch now for a free quote.