There are many types of shower doors to choose from for your bathroom. Houston sliding shower doors are a common option that may work perfectly in your home. Also known as bypass doors, these doors slide rather than swing outward. They use special hardware to allow the door to slide behind or in front of another door or a fixed glass panel. Sliding shower doors can feature framed, frameless, or semi-frameless designs and can use any type of glass, including textured, frosted, and clear glass options. Let's explore some of the benefits of choosing sliding shower doors over hinged or pivot shower doors.
Why Install Houston Sliding Shower Doors in Your Bathroom?
Upgrading to Houston shower glass in your bathroom is a great way to beautify your home. Glass doors help make your bathroom more modern and luxurious. There are a few reasons to choose sliding glass doors for your shower enclosure or bathtub.
Houston Sliding Shower Doors Save Space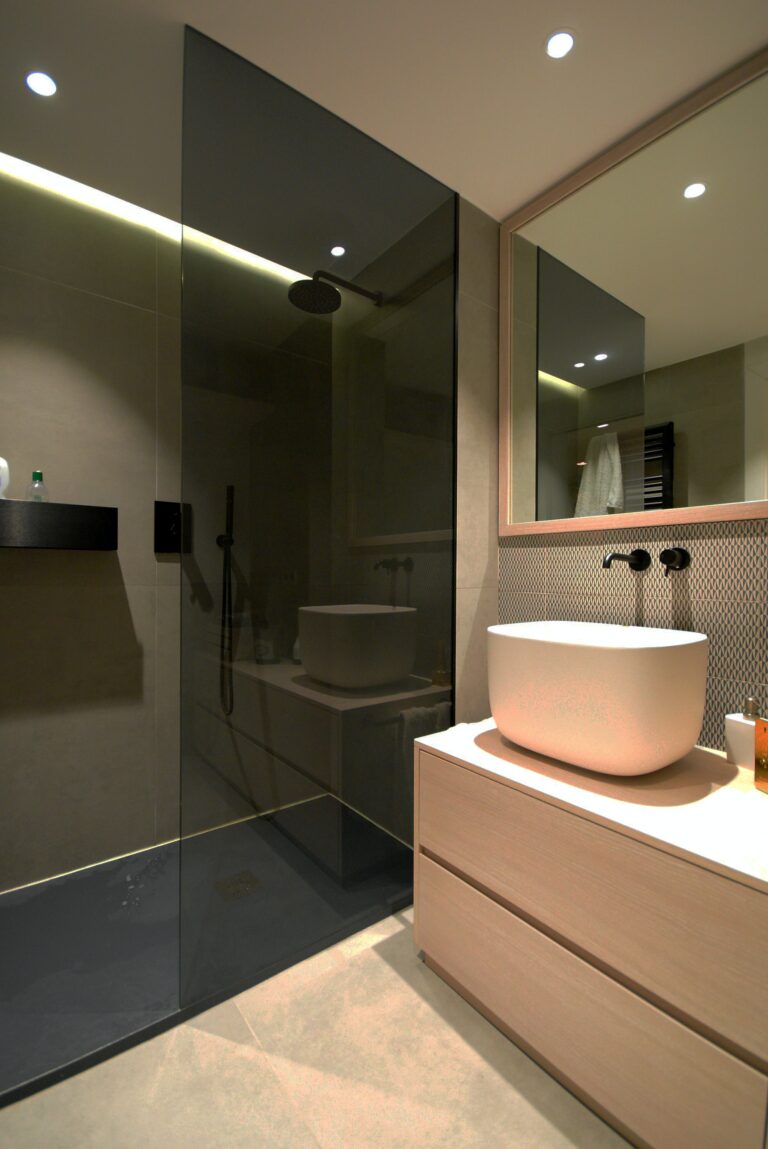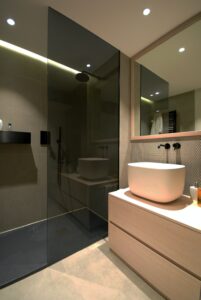 One of the main reasons why homeowners in Houston and College Station choose sliding shower doors is to save space. Bypass shower doors slide next to each other, which means they have an incredibly thin profile. By contrast, a hinged Houston shower glass door needs to swing outward into your bathroom. However, in many cases, particularly in small bathrooms, this might mean the door bangs into the toilet, vanity, or other things in the way. Sliding shower doors get rid of this problem, making them perfect for smaller bathrooms where hinged doors simply aren't an option.
Sliding Doors are Easy to Open and Close
Another benefit of using Houston sliding shower doors in your bathroom is that they are easy to use. Because they slide on a track, they are easy to open or close without much strength or coordination. This makes them great for homes where children or people with coordination disorders live. While hinged shower doors aren't necessarily difficult to use, they can be more difficult for people who have troubles with coordination and motor skills.
Sliding Doors Work Better than Shower Curtains
Right now you might have a shower curtain for your shower, but Houston sliding shower doors are often a much better option. Shower glass allows more light in and can make your bathroom look bigger. Shower doors also block water splashes much better to reduce the risk of water damage as well as bathroom floor slipping hazards. They are also much easier to clean and less prone to mold and mildew growth. So, get rid of that old shower curtain and install bypass shower doors instead.
Gorgeous Glass Solutions from Shower Doors, Inc.
Beautifying your bathroom is simple with Shower Doors Inc. We offer quality shower glass services to help you create a luxurious shower for your space. Our team can help design and install gorgeous shower doors and enclosures to suit your décor and budget. We can help you create completely customizable options that are long-lasting and easy to maintain. Get a quote for shower glass from our experts today!