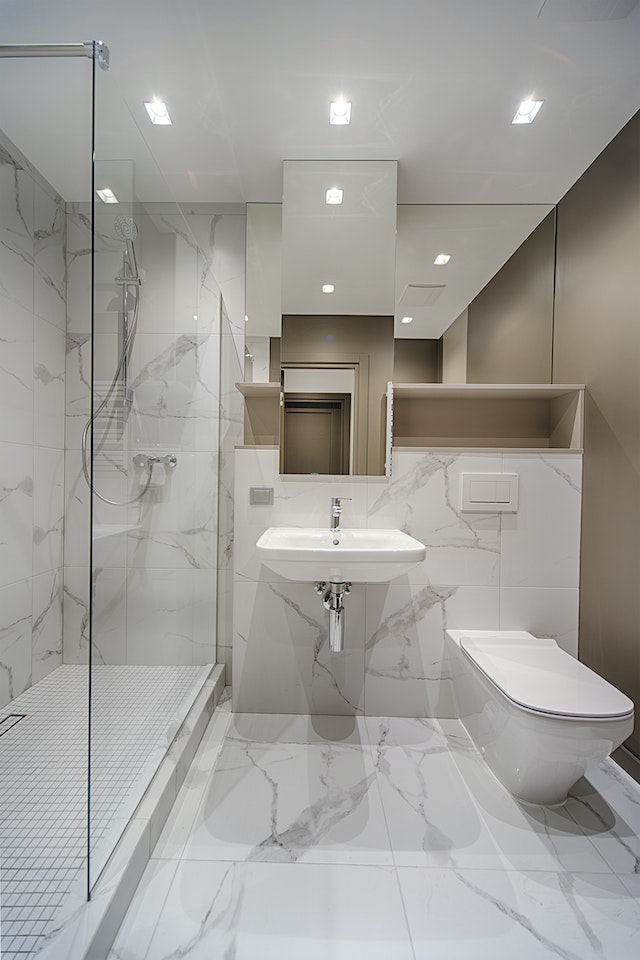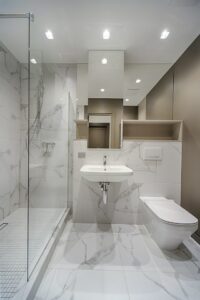 If you're ready to upgrade and modernize your bathroom, there's no better project than Houston shower replacement. Leveling-up your shower is the perfect way to improve the look and function of your bathroom. There are several things you need to think about for a shower replacement project, which we'll discuss in this blog to help you create the perfect shower for your home. 
For beautiful custom shower glass, contact us now for a free quote!
Planning for Houston Shower Replacement
Planning is the most important part of executing a Houston shower replacement project. There are several elements to think about for your new shower to make it ideal for your space. Here are the things to start planning when replacing a shower:
Choosing Location, Size, and Shape of Your Houston Glass Shower Enclosure
The first thing to decide is where your shower will be. Generally, it's best to stick to the same area where you already have water supply and drain lines, like where your old shower was or where your bathtub was if you're converting a tub into a walk-in shower. You can typically move these plumbing fixtures, but it can be expensive and it often means tearing up the rest of your bathroom. 
It's also important to choose the size and shape of your shower. For a really easy Houston shower replacement, you can keep the size and shape exactly the same. However, if it's not currently working for you, then it might be time to rethink your shower layout. Some popular shapes for Houston glass shower enclosures include:
Square

Rectangular

Neo-Angle

Curved
Selecting Shower Pan and Shower Wall Materials
Next, consider what materials you want for the floor and walls of the shower. The floor of the shower is usually made of a shower pan, though you can also choose custom tile as well. 
Every shower will have at least one wall that needs waterproof material other than shower glass. Therefore, you'll also need to choose the wall material you want for your shower replacement. Some of the most popular are acrylic shower walls and custom tile walls. 
Designing Your Shower Enclosure
The next step is designing the glass enclosure for your Houston shower replacement. There are many things to consider about your shower enclosure. For example, whether you want Houston frameless showers with minimal hardware, semi-frameless with thinner glass but frames on the top and bottom, or framed options which use the thinnest glass and have frames on all sides. 
Additionally, you'll need to choose how you want to open your shower. Most shower doors open on a hinge system. However, shower doors can also be sliding and bi-fold. Some people are even choosing to go without doors entirely, using glass panels to block water droplets from the rest of the bathroom. 
During this phase of planning your Houston shower replacement, you'll also need to choose the type of glass and hardware for the Houston glass shower enclosure. For instance, do you want clear, frosted, rain, or patterned glass? You'll also need to choose the style and finish of hardware like hinges, handles, and towel bars for your shower enclosure. 
Picking Out the Shower Hardware
One of the final steps in your Houston shower replacement project is to choose the shower hardware, namely the shower heads and controls. A good rule of thumb is to choose options with finishes that match the rest of your bathroom hardware. So, for instance, if you have polished chrome for your sink faucet and shower door, then you probably want a polished chrome shower head as well. From there, you can narrow down to the type of shower head you want, like waterfall, hand-held, or high pressure. 
Glass Solutions for Your Houston Shower Replacement from Shower Doors Inc.
Our team at Shower Doors Inc. offers gorgeous, modern glass options for your shower. We offer decades of experience to custom manufacture and install your shower glass. We stand behind our work with a two-year warranty on craftsmanship and hardware for your peace of mind. Contact us now to discuss your upcoming shower replacement with our experts!