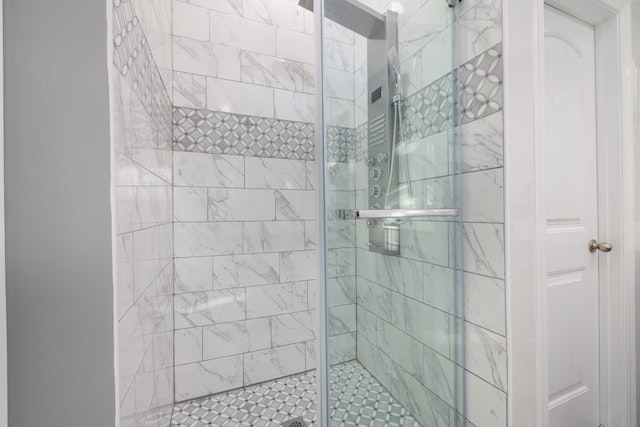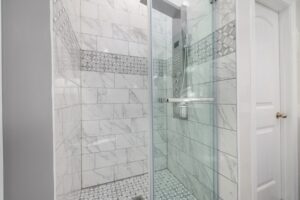 Houston sliding shower doors are a great option for your bathroom. If you want sliding doors for your shower, then it's important to measure carefully. Otherwise, your custom shower doors may not fit properly. In this article, we'll explain how to measure for Houston sliding shower doors and some of the reasons you might want this type of door for your new shower enclosure. 
How to Measure for Houston Sliding Shower Doors
Accurate measurements are essential for any type of Houston shower glass door. It's important to make sure you not only get all the measurements, but ensure they're accurate. Remember the old adage: measure twice cut once. In this case, you not only want to measure everything twice, but in different areas to ensure the measurements are accurate even if your walls aren't completely straight. 
Width for Shower Doors
Measuring width is especially important for Houston sliding shower doors. Generally, sliding shower doors essentially split the entire opening in half. Either you have two sliding doors that can slide side to side for the shower or you have one sliding door with a fixed panel for a set opening every time. 
Keep in mind that building codes generally require shower doors to have a minimum width of 22 inches. Therefore, for the entire shower, you will need an opening that is at least 44 inches wide. However, keep in mind that wider openings are usually more comfortable. 
To measure the width of your shower opening, you need to measure near the bottom as well as near the top, as your walls may not be perfectly straight. If they aren't perfectly straight, then our team will need to fabricate your doors accordingly. 
Height for Shower Doors
Additionally, choosing the right shower door height is also important. You want to measure from the curb of your shower (or the floor if you have a curbless shower) all the way to the top of the tile or shower surround. If yours goes all the way to the ceiling, then measure up to where you would want your shower doors to stop. A good rule of thumb is to make sure the glass goes above the shower head to prevent water splashing into your bathroom. 
Once again, you need to measure from different areas in case the shower floor isn't exactly straight. So, measure height from the left and the right for a good, accurate measurement. 
Or, better yet, just let our team do all the measuring for you so you don't have to worry about it. 
Benefits of Choosing a Sliding Houston Shower Glass Door
There are many reasons you might want Houston sliding shower doors for your bathroom. One of the biggest reasons is because it saves space. With hinged doors, you need plenty of floor space in front of your shower to open the door. With sliding doors, you don't need to worry about keeping that extra real estate in your bathroom free. 
Also, many people find sliding shower doors easier to operate. This can be particularly important if you have young children or people with mobility issues in your home that need to use the Houston shower glass enclosure. 
These are just a couple of the many advantages of choosing sliding shower doors for your bathroom. 
Gorgeous Houston Shower Glass Enclosures for Your Home from Shower Doors Inc.
Our experts at Shower Doors Inc. are here to help you create a beautiful, luxurious bathroom through custom glass shower enclosures and doors. We take care of everything from measuring and fabricating your shower enclosure to installing it for the perfect finish. Get in touch today for a free quote from our team!