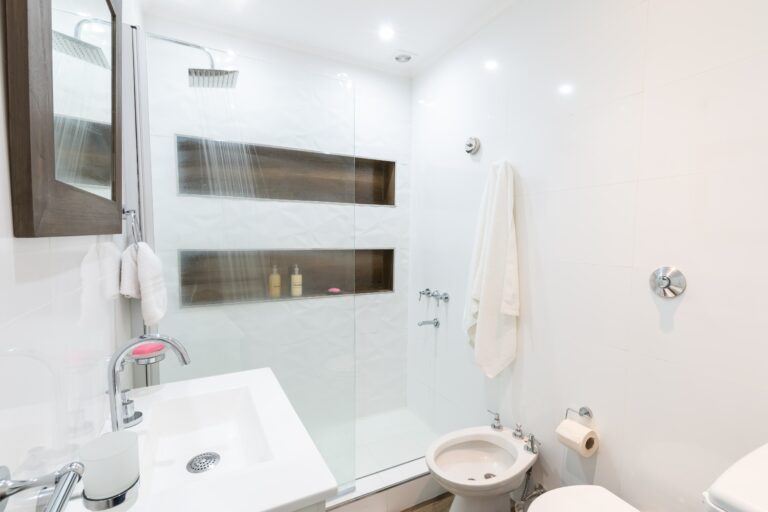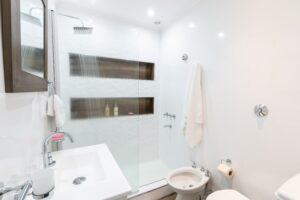 Glass is a durable option for your shower enclosure, but eventually you will need shower replacement. Just like every other material in your bathroom, glass will start to break down over time. With good maintenance and cleaning, you can help prolong the life of your shower enclosure. However, it's also important to know when to opt for replacement. This can help save money and keep your bathroom looking (and functioning) great.
Signs You Need a Shower Replacement
There are many signs you need to replace the glass in your shower. Knowing the signs can help you keep an eye out and know when it's time to start the replacement process. 
Defects in the Shower Glass
As shower glass ages, it typically will start to show signs of wear and tear. For instance, you might notice discoloration, small chips and cracks, etching from minerals, and other defects that make the glass look old or worn. Once you start to notice these issues, it's time to consider replacement options for your shower enclosure. This is particularly true if you notice chips and cracks. These can put you and your family at risk, as these damages can increase the risk for the glass breaking. While shower glass is tempered, meaning it will break into rounded, less sharp pieces for safety, this is still something you want to avoid. 
Difficulty Opening or Shutting the Doors
Another issue you might notice when it's time to replace your glass shower enclosures is that you might have a hard time opening or closing the doors. If you notice difficulty operating your shower doors or if you notice they are making more noise than normal, then it might be time to replace them. 
Rusted Frames and Hardware on Glass Shower Enclosures
Almost all shower enclosures feature some type of metal hardware. For framed options, this includes the metal frame around the glass. For frameless enclosures, this might include the handles and hinges. This hardware is treated to resist rusting and corrosion. Therefore, if you notice the hardware looks rusty or worn out, it might be that your shower enclosure is nearing the end of its life. 
Also, remember that framed showers use the metal to support the glass in your shower. Rusted frames are weaker, so they may not hold the glass for your doors and glass shower walls effectively. With weak frames, you run the risk of the glass falling and breaking. Instead, you need shower replacement to help keep your bathroom safe and functional. 
Shower Replacement for Outdated Enclosures
Finally, let's not forget that sometimes you might need to replace your shower enclosure because it's just outdated. Maybe you don't like the look of framed glass but it was the only option back when you installed your shower enclosure. Maybe the glass has become really difficult to clean and you would love frameless glass treated to resist stains and mineral deposits. Whatever the case, it's important to know that we have made great strides when it comes to glass shower enclosures. There are likely more modern options that will suit your needs better.
Update Your Bathroom Today!
If you're ready to upgrade your bathroom and your shower experience, our experts at Shower Doors Inc. are here to help. We offer high quality craftsmanship for shower enclosures with the finest glass and hardware options available. Our team of trusted professionals can help you find the perfect options for your shower and make shower glass installation simple and cost-effective. Call us now at (281) 253-0701 to get a free quote!